Full Focus
Goal Setting
A Proven System for Achieving Life-Changing Goals
Why wait for New Year's to transform your life? Discover how you can set and achieve your most exciting goals all year round with our science-based Full Focus Goal Setting course.
How Are Your Annual Goals Coming Along?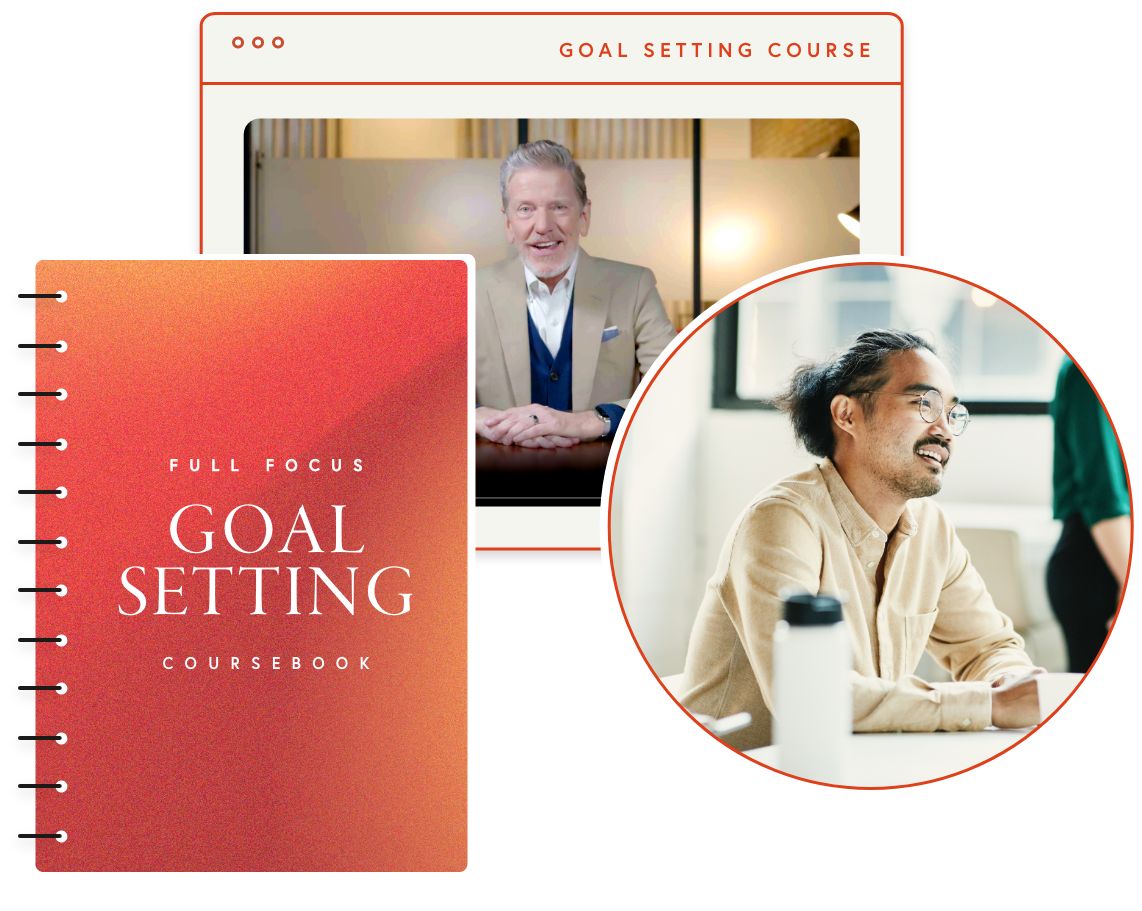 For most of us, the answer is, "Not great."
Studies show, only 19% of people stick with their New Year's Resolutions for two years. Meaning, the other 81% start each year with high hopes for life change, only to end up stuck, year after year after year. The worst part is it's not even their fault.
It's just that nobody showed them the easy way to set and achieve their goals.
Simply by redesigning the way we create our goals, we can increase our likelihood of achievement by 77%! Picture that goal you've had for the last 5, 10, or even 20 years. The one that somehow always slips away. Maybe it's hitting a certain income or dropping that 20lbs or reading one book per week.
Whatever it is, fast forward 12 months and imagine yourself achieving it after all these years.
How does it feel? What do you see? How have you changed? The bitter truth is, most people will never achieve that goal or feel that sense of achievement, which is why we're so excited you landed on this page! Because inside the Full Focus Goal Setting course, you'll learn a scientifically proven system for setting and achieving your most ambitious goals, regardless of what time of year it is.
Life Happens.
You Need a Goal-Setting Method That Is: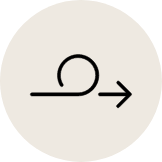 Flexible
Able to weather the ups & downs of life and adapt to any situation.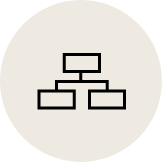 Systematic
A process that is easy to learn, implement and maintain.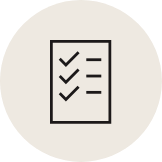 Proven
A system that's been tested, refined, and proven to work regardless of external circumstances.
A Simple System to Make Goal-Achievement Inevitable
Full Focus Goal Setting Course Overview:
Module 1

Creating Annual Goals
Most people create their goals in a way that sets them up for failure from the start. In this first module, you'll learn how to use our SMARTER Goals® framework and other tools to increase your likelihood of achievement before you take any action.
Module 2

Positioning Yourself for Success
Setting SMARTER Goals® will take you leaps and bounds closer to achieving your goals, but it's not enough. In module 2, we'll give you the techniques you need to position yourself mentally, emotionally, and physically for success.
Module 3

Creating Habits That Stick
Have you ever tried to form a new habit, only to fall off track after a few weeks? In this module, you'll learn how to create and keep new habits, without willpower. Plus, we'll show you simple tools for finally breaking the bad habits you've always wanted to quit.
Module 4

Move From Goal Setting to Goal Achievement
Our goals tend to get lost in the busyness of life. That's why in this module, we'll show you how to connect your big goals to daily action so you consistently make progress without getting overwhelmed or side-tracked.
Module 5

Overcoming Obstacles to Goal Achievement
Regardless of what you're trying to achieve, obstacles are guaranteed. In this final module, we'll prepare you to overcome the predictable hurdles and give you five strategies for getting back on track when your goals are hopelessly behind.
Don't Take Our Word For it.
Here's What Our Customers are Saying About the Full Focus System:
---
"I lost 53 pounds. My company surpassed our goal of $1 Million in revenue for the first time. I personally paid off over $400k in consumer debt."
---
"Since I've been using the Full Focus system I've achieved so many of my goals. My middle son is reading on grade level, my house is better organized, my textbook is about to launch, and I've received three major promotions in the last three years. The system is a must-have for any ambitious working mom like me!"
---
"Thanks to the Full Focus System I've been making major strides on my goals. Three years ago I started implementing this system as I was preparing to get back in grad school. Fast forward to the present, the Full Focus system has helped me reach my second year in a business doctoral program. This is just one of my major goals, but I could keep going on writing about so many goals I've already reached thanks to the Full Focus system."
---
"I had lost control of every area of my life. I beat my goal and paid off all $30k in debt before the end of the year. My wife said, "I got my husband back." I don't have brain fog anymore."
Here's a Glimpse at What You'll Learn:
The one thing you have to do before setting a single goal (skip this step and failure is practically guaranteed).
How to set holistic goals so you win at work and succeed in life.
7 goal setting "ingredients" scientifically proven to increase your likelihood of achievement before you even start.
Rig the success fly-wheel, so your wins in one area aid the rest, instead of the other way around.
How to leverage the "generation effect", which neuropsychologists have proven improves memory (after all, goals are MUCH harder to achieve when you forget them).
Strategies for dialing in your Intrinsic and Extrinsic motivations to keep you inspired when the going gets tough.
3 elements for creating a goal-achievement mindset, even if you've never had one.
The secret to finding your "why", so you don't abandon your goal when life tries to distract you.
Why "dreaming of your ideal future" actually reduces your chances of achieving it, and what to do instead.
1 mistake even the world's top-performers make that depletes their momentum and the simple, easy technique to stay on the fast track to success.
4 "time-signatures" you can leverage to design bullet-proof habit goals (even if you have zero willpower and always fall of the wagon).
Full Focus Goal Setting Course

1-Year Access
Digital Coursebook
30-Day Money Back Guarantee
Everything in

Basic

PLUS:
Your Best Year Ever LIVE

1 ticket to the live event*
Recording available for 14 days

$15 Full Focus Store Giftcard
Everything in

Basic

PLUS:
Your Best Year Ever LIVE

1 ticket to the live event*
Recording available for 30 days

$30 Full Focus Store Giftcard
Goal Setting for Every Stage of Life ($197 value)
No-Fail Habits digital package ($54 value)
12 Monthly Goal Momentum Videos ($297 value)
* Event takes place on January 6th, 2023.
Option 1
Basic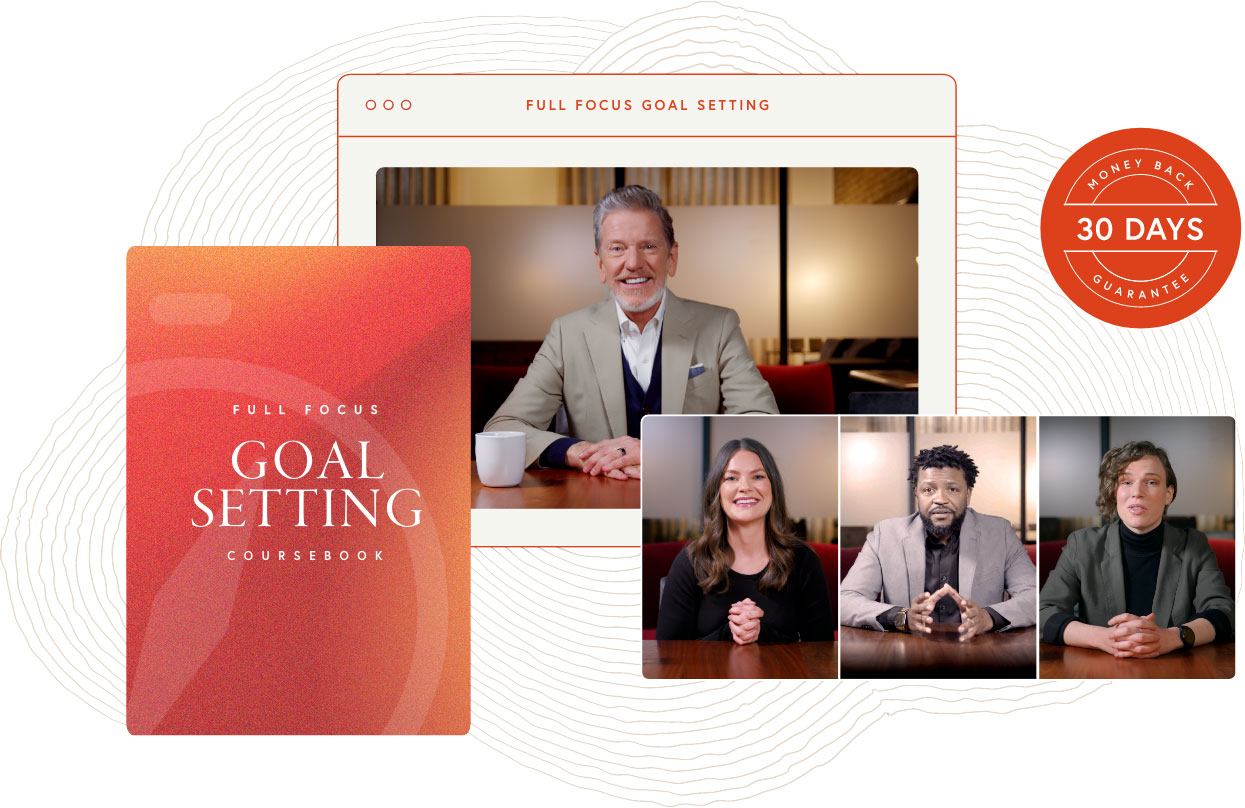 Full Focus Goal Setting Course
1-year course access Digital coursebook 30-Day money back guarantee
Price: $297
The Basic package gives you access to our new Full Focus Goal Setting course where you'll learn our time-tested system for setting and achieving goals, all year round. In a single afternoon, you can plot out your next year of achievement and take immediate action to begin making your lofty goals a reality.
Includes Best Year Ever LIVE
Option 2
Pro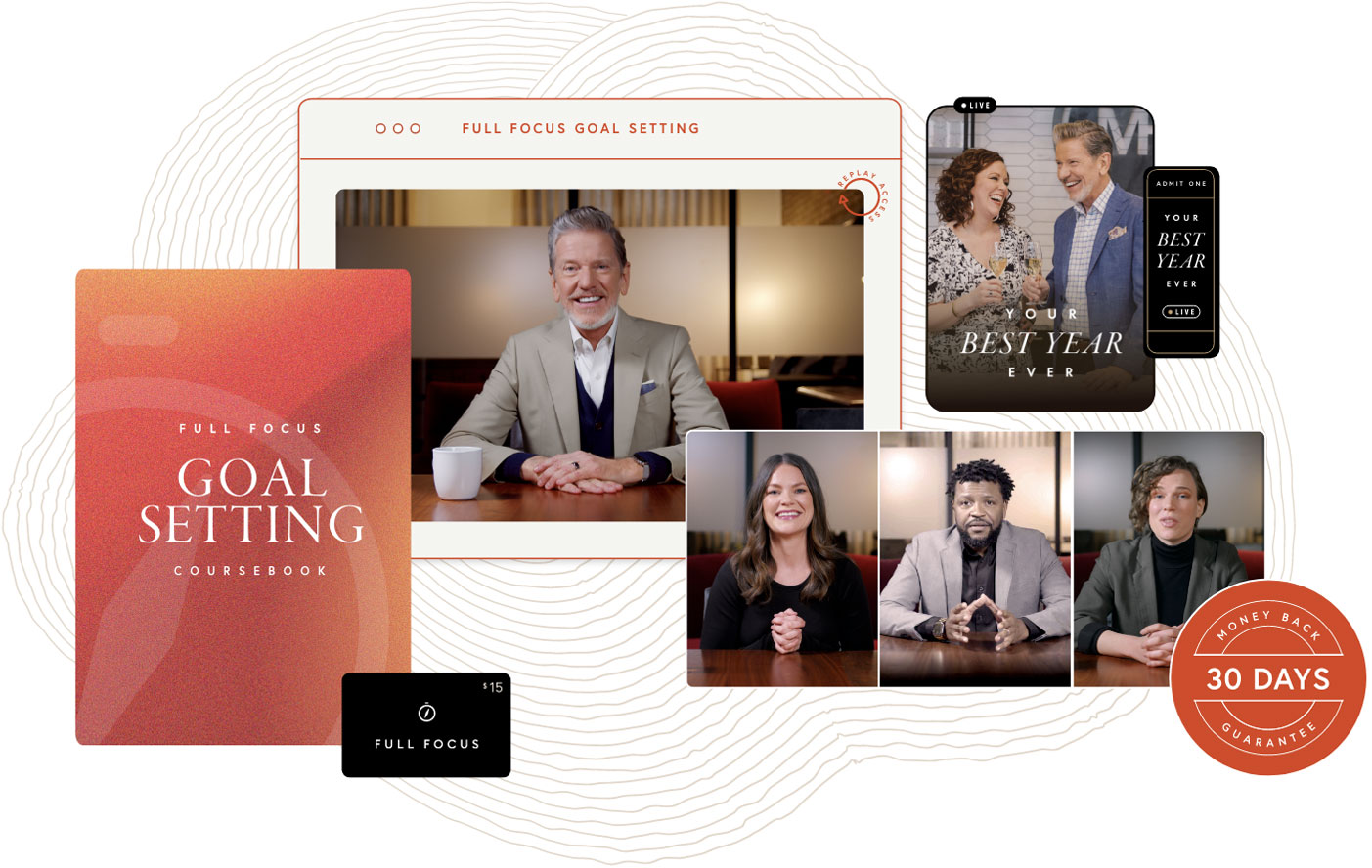 Full Focus Goal Setting Course
1-year course access Digital coursebook 30-Day money back guarantee
Ticket to Your Best Year Ever LIVE on January 6, 2023 14-Day Replay Access
$15 Full Focus Store Giftcard
Price: $397
With the Pro package, not only will you receive everything you need to start setting and achieving goals right away, you'll also join Michael Hyatt and our team at this year's Your Best Year Ever LIVE event, where you'll join thousands of other achievers to kickstart your year and plan your next 12-months of goals in a single day.
Includes Best Year Ever LIVE
Option 3
VIP
Full Focus Goal Setting Course
1-year course access Digital coursebook 30-Day money back guarantee
Ticket to Your Best Year Ever LIVE on January 6, 2023 30-Day Replay Access
$30 Full Focus Store Giftcard
Goal Setting for Every Stage of Life ($197 value) Round Table Discussion led by Michael & Gail Hyatt with Courtney Baker, Verbs Boyer, Blake Stratton, and Marissa Hyatt
No Fail Habits - Digital Package ($54 value) An ebook version of No-Fail Habits (Immediate Download) Free Copy of No-Fail Habits Audiobook ($24.99 Value) The Day Builder ($29 value). A menu of different routines you could plug into your day, paired with a template of the morning, evening, workday startup, and workday shutdown rituals.
12 Monthly Goal Momentum Videos ($297 value) A collection of twelve coaching videos to help you break through specific obstacles for year-long goal achievement. With these videos, you'll learn how to overcome challenges like the messy middle, what to do with goals that aren't exciting anymore, and what to do when you have a complex goal. Stay motivated toward goal achievement all year long with monthly coaching videos from the Full Focus Team.
Price: $597
Along with everything included in the Basic and Pro packages, get exclusive access to additional content pulled from the Full Focus vault. Including: Goal Setting For Every Stage of Life, the No Fail Habits Complete Digital Package, and 12 Monthly Goal Momentum Videos to keep you on pace to achieve your biggest goals yet. You'll be equipped with everything you need to set and achieve new goals for years to come.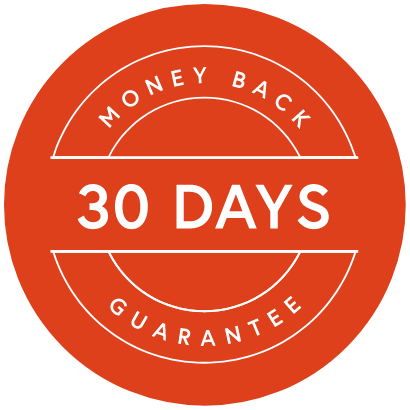 Our Unyielding Integrity Guarantee
Not sure if you're ready to commit? These days, it can be hard to know what's actually worth your time, money, and trust. We're so confident that this course will exceed your expectations that we've backed it with a 100% money-back guarantee. If you're on the fence, enroll in the course today and consider it a "test drive". Go through the first few modules, implement what you learn, and if you're not satisfied for any reason, simply reach out to us at fullfocus.co/coursesupport within 30 days of your purchase and we'll send you your money back. No questions asked.
FAQs
Full Focus Goal Setting is a completely new course, and goes further than Your Best Year Ever in helping you set and achieve your goals.
In addition to approaching goal-achievement in a way that's suitable at any time of year, not just the beginning of the year, Full Focus Goal Setting was designed with our Full Focus Planner in mind. Although anyone can benefit from this course if they don't use a planner, but Full Focus Planner users will feel like they supercharged their achievement efforts.
The course is based on the latest research in goal achievement. We also dig deeper into habits, providing you a foundation that empowers you to leverage automation to aid the pursuit of your goals.
Full Focus Goal Setting is also more accessible. Instead of wading through long-form videos, each module of Full Focus Goal Setting is made up of several 5-7 minute videos on specific topics. This makes the course bingeable, or you can just watch the topics based on where you need help.
After you submit your order, you'll create a username and password. This is how you'll access the members' area. That's where you'll find all of the video content, download the workbook, and access any bonus content. You will also receive an email confirmation of your purchase.
The Full Focus Goal Setting course has been designed for action and accessibility. The most important information has been broken down into practical steps so that you can easily walk through the goal-setting process and implement it piece by piece. With our workbook and course, you'll experience the most efficient way to set your goals for the year.
The Your Best Year Ever book focuses on all the research that informs the course. We explain the background behind the proven framework and provide case studies for illustration. Where the book centers on why the course emphasizes how.
If you're the type of person who loves to dive into the facts and relevant information that goes into personally designing your best year ever, you will want the book. If you want to experience the information in a transformational way and implement the key concepts in a straightforward approach, you will want to get the course.
Full Focus Goal Setting explores the science and practical strategies behind goal achievement. It builds on the framework that's set in the planner. If you go through this course, and use the Full Focus Planner, your chances of achieving your goals will significantly increase. You'll also learn new ways to maximize your use of the planner with this course. Buy the course and make your goal achievement effortless.
All of these products work together but at different levels. Living Forward gives you a 30,000-foot view of your life by helping you create your Life Plan. Full Focus Goal Setting gives you the 10,000-foot view, showing you how to set and achieve goals throughout the year. Free to Focus meets you at ground zero and empowers you to make progress on a daily basis.
Full Focus Goal Setting is exceptional for those who want to set long-term and short-term goals and see them achieved within a 12 month period. Free to Focus and Living Forward are complementary, and many people like to purchase all three because they are each in-depth on different subjects.
No problem. We have a 30-Day Money-Back Guarantee for this course. If you are at all unhappy, just contact us at fullfocus.co/coursesupport, and we will be happy to assist you.
If you purchased the PRO or VIP packages, only partial refunds will be honored after the live event.
Yes. All payments are processed through our payment processor and are 100% secure.
Since this course is designed to be completed in less than a week, you will receive access to all five lessons instantly when you place your order. This allows you to go at your own speed and engage with the material whenever it's most convenient for you.
You will have access to the online course for one full year from your date of purchase. However, you can download the workbook and bonus materials to your local computer.