Last fall, the U.S. Federal Trade Commission (FTC) issued new guidelines that require bloggers to "disclose material connections" for product or service endorsements. In fact, according to The Public Relations Society of America (PRSA), "People who blog, tweet or use Facebook to post opinions about consumer products could be fined $11,000 for repeat violations of new federal disclosure rules."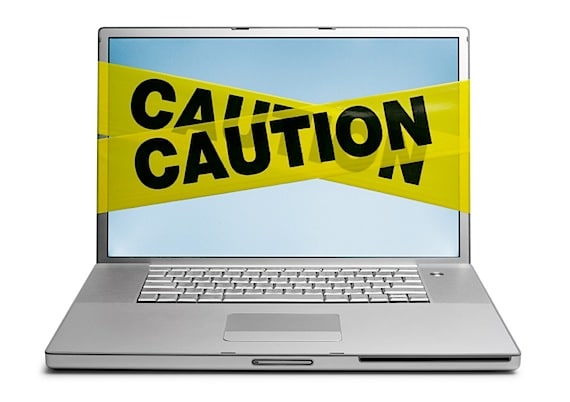 Photo courtesy of ©iStockphoto.com/DNY59
I don't know how serious the FTC will be in enforcing these guidelines. I have read some reports that indicate they will be primarily focused on advertisers who attempt to influence bloggers without requiring them to disclose that they were either paid or received free goods or services.
In an attempt to decipher the new FTC Guidelines, the PRSA says,
The FTC dubs them [bloggers] "endorsers" and makes endorsers liable, along with advertisers, for false or unsubstantiated claims or for failing to disclose material connections between the parties."
What does this mean? It means that if you have a "material connection" with a third-party advertiser or sponsor, you must disclose it. Specifically,
Bloggers who receive cash or in-kind payment (including free products or services for review) are deemed endorsers and so must disclose material connections they share with the seller of the product or service."
So how do we do this practically? A new Web site called Cmp.ly (as in "comply") makes it simple for advertisers and bloggers to comply with the FTC guidelines. They have created a series of easy-to-use disclosures and codes that you can use in conjunction with your blog posts, tweets, and other social media interactions. They provide a standard list of six disclosures:
No Material Connection
Review Copy
Free Sample
Sponsored Post
Employee/Shareholder Relationship
Affiliate Marketing Links
They provide graphic "badges" that you can insert in conjunction with your posts. The FTC does not require this and personally, I find them intrusive. I want to comply with the law, but I don't want an additional distraction or clutter.
Originally, I thought it would be less intrusive to just insert a note after, for example, every affiliate link. As you probably know, if you mention a book on your blog and use your Amazon affiliate code, then Amazon will pay you a small commission when someone clicks through and buys the product. This approach looked like this:

However, after living with this for the past 30 days or so, I feel this is also cumbersome and intrusive—especially if you have numerous links within one post, like I do here.
Therefore, I have decided to include one blanket disclosure at the bottom of every blog post. Rather than using a badge, I am using a simple block of text. I am using a smaller font (though still readable) and a slightly lighter color. This approach looks like this:

You can scroll down to the bottom of this post to see how it looks "live." I currently have the following six disclosure templates. I am inserting at least one at the end of each post.
Feel free to borrow this method or any of my disclosure copy. If you improve upon it, I'd love to hear about it in the comments below.
If you are using WordPress, you can also automate this whole process by using a plugin called Add Post Footer. Just put your default text in the plugin configuration page. I use Disclaimer 2 above for my default. Then you can then override this on a post-by-post basis, using a custom field. The plugin documentation explains how.
What are you doing to comply with the FTC guidelines?