Much has been written on the topic of coaching employees. (One of my favorites is a book we published a few years ago by Daniel Harkavy. It is called Becoming a Coaching Leader: The Proven System for Building Your Own Team of Champions.) But very little has been written on the topic of coaching your boss.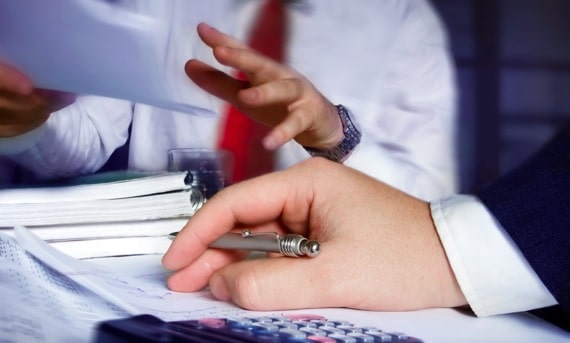 Photo courtesy of ©iStockphoto.com/mikdam
The truth is that most employees see things that their boss says or does that are ineffective or inefficient. Sometimes, they see these things more clearly than anyone else. The boss could profit greatly from the insight of his or her subordinates—if only they could get honest feedback.
The problem is that most people are scared to correct their boss or offer advice. They are afraid they will be punished or, at the very least, given a cold shoulder. But that's not always true.
The best bosses welcome criticism, knowing that the shortest distance between where they are and where they want to go is the truth. They create a "safe environment," where people can freely speak their mind.
But what if you are not sure about your boss? What if you are afraid you will jeopardize your career by speaking up? Here are a few things to consider when attempting to offer advice to your supervisor.
Check the weather. Bosses are people, too. They have families, pay bills, and struggle with the same things you do. They probably have a boss as well. They have good days and bad. And, sometimes they are more receptive to input than others. Find a time when the boss is not in a bad mood or distracted by other things.
Be humble. Don't correct your boss out of anger. Don't correct him out of pride. Instead, acknowledge that both of you are human. He or she has faults—but so do you. The reason you are on the same team is so you can help each other.
Start with praise. Most people can hear criticism if they know they are loved and accepted. Offering a genuine compliment is a good way to start a difficult conversation. But beware: it must be authentic. Otherwise, it will feel like manipulation.
Ask for permission. You might say something like, "There's something I'd like to share with you that I think would be helpful to both of us, but I want to make sure I have your permission to speak openly." Then pause. It's difficult for the boss to take offense if he or she has given you permission to proceed.
Put it in context. One of the best things you can do is help your boss understand how his behavior is keeping him from accomplishing his goals. For example, "I know that collaboration is one of your highest values. But when you cut me off in mid-sentence, it makes me want to withdraw and not participate." Or, "You have always encouraged me to set high goals and believe in myself, but when you snap at me like that, I feel small and want to give up."
Assume the best. I don't know too many bosses that get up in the morning with the goal of making their employees miserable. They are most likely clueless about the behavior that is driving you crazy. If they knew about it, they would correct it. You have to assume they will change once they have the benefit of your perspective and input.
Believe that it matters. It's not an accident that you are working for this person at this time and are noticing this behavior. Maybe God has placed you in this person's life to help them grow. Some of the very best counsel I have ever received came from my subordinates. If you don't speak up, who will?
Take the risk. Speaking out takes courage. You will never grow into the leader you were meant to be if you are not willing to take a risk and occasionally speak up. Being a suck-up will not get you promoted. Being courageous eventually will—so long as it's done in the right spirit.
As a boss myself, I consider it an expression of loyalty when my people talk directly to me rather than about me. I know I have faults. I want to grow. You can help me—and your own boss—by taking the initiative.
Question: Do you need to sit down and have a talk with your boss? You can leave a comment by
clicking here
.