Unity is the state of many acting as one. It is an attribute of highly effective teams, whether in marriage, business, church, or government. Without it, progress stops.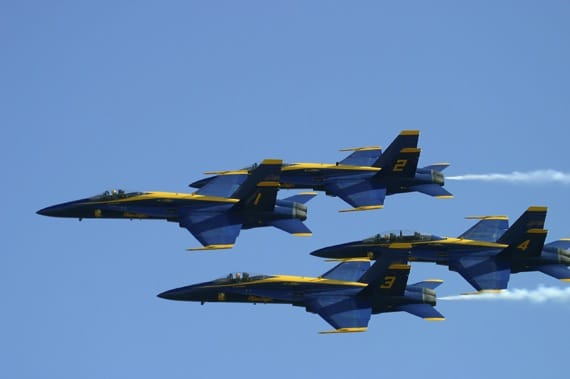 Photo courtesy of ©iStockphoto.com/yenwen
That's why creating it—and preserving it—is so important. It is one of the most fundamental functions of leadership. But too often leaders are unclear in their understanding of unity.
For example, I was recently speaking with the pastor of a large church. He was extolling the virtues of his leadership team. He remarked, "I am really blessed with unity in my team."
However, I had spoken with several of his team members who disagreed with his vision and strategy. They were simply afraid to speak up. Why? Because the pastor had a history of shutting down debate and emotionally punishing anyone who resisted his leadership. The pastor mistook acquiescence for unity.
Are you guilty of this as well?
If you are going to be effective as a leader, it is important for you to be able to discern the difference. There are actually three levels of unity:
Acceptance. This is the first and lowest level of unity. People acquiesce to your leadership without protest. They may or may not agree, but they decide to go along because the cost of objecting—whether real or perceived—is too great.
Agreement. This is the second level of unity. People agree with your direction and generally support it. But they are not personally invested or committed to making it happen. You have their minds but not their hearts. This is why you may not experience resistance, but you can't seem to make things happen.
Alignment. This is the third and ultimate level of unity. People are with you. They are fully committed to making your common vision a reality. They also have your back and the backs of their teammates. They voice their support in public and their concerns in private.
By the way, you should know that your teammates can be aligned without being in agreement. (I got this insight from a seminar Gap International puts on called "The Alignment Intensive." It was the best leadership investment I ever made.)
This happens all the time. The leader proposes a course of action, the team discusses the pros and cons. The leader listens and says, "Okay, thanks for your input. I understand your perspective, but here is what we are going to do."
Generally speaking, if people trust their leader and believe they have been heard, they have no problem aligning themselves with him or her. But it is up to you, as the leader, to create this alignment. It doesn't just happen.
How do you do so? Let me suggest five steps toward alignment:
Discuss the three levels of unity with your team. Print out this blog post and discuss it at your next staff meeting. Your entire team needs to work together to create alignment, so that you don't settle for mere acceptance or even agreement.
Clearly articulate your vision, strategy, or program. You can't expect alignment if you haven't clearly articulated your direction. Too often leaders assume they have communicated when they haven't. You can't communicate too much. Force yourself to be clear. Explain your rationale.
Create an environment that is safe for dissent. Once you have communicated what it is you want to accomplish, ask for feedback. Don't get defensive. Encourage debate. Hash it out. Fold as much input as you can into the discussion. Be a learner. Make your idea better.
Take time to consider your decision. If it's a big decision, you might want to take a day or so to think about it—even if you think you know the answer. This gives you an opportunity to weigh everyone's comments. It also makes you look thoughtful.
Announce your decision and ask for alignment. You can't coerce alignment. Instead, you must ask for it and enroll people. For example, I announce the decision and then go around the table and ask, "Jim, can you align with this decision? How about you, Lindsey?" and so on. It is important that people feel they have a choice and voluntarily align. Buy-in is critical.
Don't leave the room until everyone is aligned. When you get it, declare it and then walk into the project, confident that you have laid the foundation for success.
Also, keep in mind that alignment is an ongoing process. Don't assume that just because you achieved initial alignment that your team will stay aligned. It won't.
Just as running over a big rock in your car can throw a wheel out of alignment, so hitting an obstacle with your team can throw it out of alignment. When this happens, get back together and talk out the kinks. Though this takes time, it will save you time and effort in the long haul.
My friends at Gap International say that "alignment is the leader's work of art." Indeed it is. The more you practice it, the better you get at creating it.
Question: What would alignment make possible for your organization as you enter into the new year ahead? You can leave a comment by
clicking here
.