In the last few months, Evernote has become my digital filing cabinet. It has enabled me to go completely paperless. Once I scan the paper into Evernote, I toss it into the recycling bin. Simple. Clean. Efficient.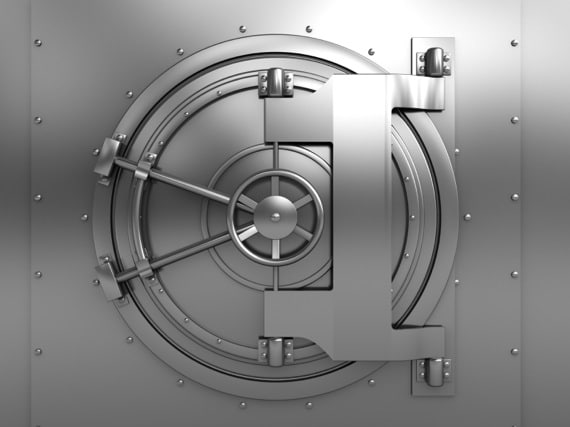 Photo courtesy of ©iStockphoto.com/Madmaxer
However, as I have shared my enthusiasm for Evernote, several readers have expressed their concern for the safety of their data. Some have asked:
What happens to my data if Evernote goes under?
Who owns the data, since my information syncs to the Evernote servers?
Do Evernote employees have access to my sensitive data? What if there's a security breach?
I have researched Evernote pretty thoroughly, and I have concluded that my data is safe for the following six reasons:
Evernote is a successful, financially-solid company. Currently, the company has over six million users and more than 200,000 Premium (paid) users. It has raised three rounds of funding, including $20 million in its last round. Its investors include some of the biggest names in Silicon Valley. This is no guarantee that Evernote will make it, but certainly a lot of very smart people are betting on it.
Evernote has a clear data-ownership policy. Phil Libin, CEO of Evernote, has blogged publicly, "We do not own your data. Putting notes and other content into Evernote does not change its ownership or copyright status. If the data was yours to begin with, it remains yours after you put it in Evernote … you retain all the rights to your data."
Evernote data is stored both locally and in the cloud. This is the beauty of cloud (remote server) technologies. A copy of my data is stored on Evernote's servers and backed up by them. However, unlike some other cloud services (e.g., Google Calendar), my data is also stored locally on my hard drive. Even if the Evernote servers go down, I have the most recent copy of my data.
Evernote can encrypt sensitive data within a note. If you have something within a note that you want to keep private—passwords, financial information, counseling notes, etc.—you can do so by highlighting the data, right-clicking, and selecting "Encrypt selected text." You will then be prompted to enter a password. In order to view that information in the future, you (or anyone else) will have to enter the password to do so.
Evernote data can be stored only on your local machine. When you create a notebook, you have the option of creating a local notebook or a synchronized notebook. The notes within a local notebook will not be sent to the Evernote servers. As a result, they will not be synched on your other devices (e.g., iPad, iPhone, Blackberry, etc.). However, they will be totally secure—or at least, as secure as your local drive.
Evernote data can be exported and taken elsewhere. Not only does the company provide ten ways to get your information into Evernote on sixteen different devices, but it is committed to making it easy for you to get all of your data out of Evernote as well. Using the desktop software, you can export all of your notes and content in HTML or XML format. As they say on their blog, "Our philosophy is that if you're confident that you can leave Evernote at any time, then you'll be confident enough to want to stay."
There are no absolute guarantees in the world of digital media and cloud storage, but this is compelling enough to me. I use the various security tools Evernote provides and keep my local Evernote database backed-up. As a result, this is just not something I spend time worrying about.
Update: If you need something even more secure than what Evernote offers out-of-the-box, you can store your database locally on an encrypted database. If you are on a Mac, you can follow this guide. I am using this now. It took me less than ten minutes to set it up.
If you are on a PC, you might check this guide.
Thanks to Atle Iversen, who works for the company that makes Dropbox. In the comments below, he suggested the encryption option for more sensitive data and recommended TrueCrypt.
I have written several posts about Evernote. Here is a handy reference:
Question: Are you satisfied with Evernote's security policies and tools? You can leave a comment by
clicking here
.