As you may know, I stepped aside from my role as the CEO of Thomas Nelson in April. Though I still remain the company's Chairman, I am now pursuing speaking and writing full-time.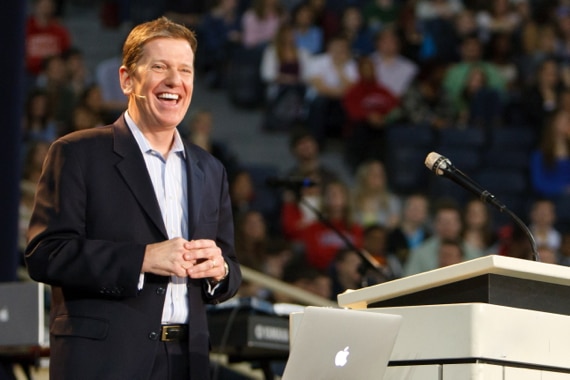 So far, it has been like starting a new business. I am busier than ever before. I am traveling weekly, speaking for corporations, colleges, conferences, non-profits, and churches. I am having a blast!
I have also made quite a few changes to my blog, including the launch of my brand new Speaking page. I figured that if this was going to be my primary career focus, it needed an overhaul.
What is different?
A new welcome video
A re-written bio, specifically for event planners
A short demo video and several video clips of me speaking
Thirteen of my most requested speaking topics, along with a brief description of each
A new set of speaking endorsements
A brand new speaking calendar that has some really nice features
I designed the page specifically for event sponsors. My hope is that this new page makes it easier for them to get the information they need about me, so that they can make the best decision possible.
If you are interested in having me speak at your event, I have a few dates still left for this fall. Just go to my Speaking page where you'll find the necessary contact information.
We are also beginning to book 2012. I will only make 50 speeches next year. With my new book, Platform: What It Is, Why You Need It, How to Build It (Thomas Nelson) coming out in April of 2012, I expect my calendar to fill quickly. If you are interested, please contact us quickly, so you can get the date you want.