Today, I went to the doctor to get my shots for a trip I am taking to Ethiopia. This is the first time I have had to do this. I assumed that it would take 30 minutes—tops. Not so much. It actually ended up taking almost two hours.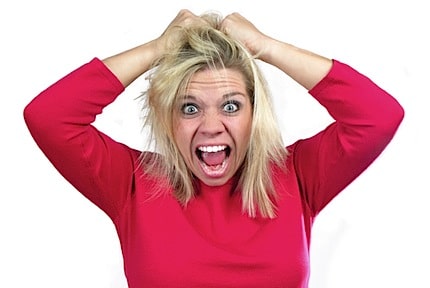 I was visiting a clinic that specializes in travel, so they didn't have any of my medical records. As a result, I first had to fill out a bunch of paperwork. All total, it took about 15 minutes. When I turned it in, the receptionist said, "You realize that insurance won't cover these shots, right? You'll have to pay cash."
I really hadn't considered that possibility. Regardless, I said, "That's fine." I then paused and added, "So, why did you have me fill out the insurance paperwork?"
The receptionist looked a little confused and then confessed, "Honestly, I don't know." She then apologized and had me take a seat. Thankfully, I had my Kindle [affiliate link] with me, so I soon got lost in my book. I waited another 20 minutes before a nurse finally called my name.
She weighed me in and took my blood pressure, pulse, and temperature. She then proceeded to ask me all the very same questions that I had spent 15 minutes answering on the forms—my medical history, allergies, medications, surgeries, etc.
It was obvious that she had not looked at the paperwork. I was mildly annoyed but tried not to think too much about it. I mainly just wanted to get my shots and get back to work. She then told me the doctor would be in shortly. I waited for another 10 minutes, resigning myself to the fact that this was going to take a whole lot longer than I anticipated.
Eventually, the doctor came in. He was very pleasant and knowledgeable. He asked me where I was going and how long I would be gone. It was clear that he specialized in travel medicine and knew all the particulars. I was impressed. However, after a few minutes, he proceeded to ask me all the same questions as the nurse had asked me—the very same ones that were on the original form!
Again, I was annoyed, but what was I going to do? By the time I received my shots—five of them, thank you very much—I had been in the clinic for almost two hours. It made me wonder, how long would it have taken if they weren't repeating the same redundant procedures.
As I was driving back to the office, I began to speculate about how many procedures my own company has that may be superfluous? What are we doing that is no longer necessary or useful? How much cost and frustration does this add for our customers and other key constituents? Probably more than I'd like to admit.
Question: How about you? What procedures are getting in the way of your organization providing the best service possible to your customers?