For the last few days, I have been thinking about how to achieve really big goals. How do you do really hard things? How do you push through the inertia that threatens to keep you in your current state? How do you increase your probability of accomplishing what you set out to do?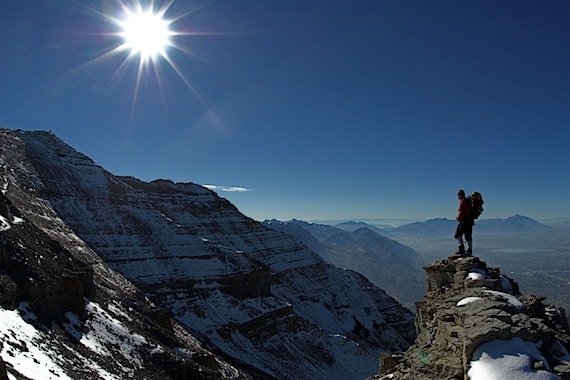 Photo courtesy of ©iStockphoto.com/saunderman
This past Saturday I went running with my half marathon training group. We had to sign-in at 6:45 a.m. and start running at 7:00. We only had to go five miles, but it was cold. I dreaded going. When the alarm went off, I got into a debate with my body. "The spirit was willing but the flesh was weak."
Fortunately, the spirit prevailed. Gail and I rolled out of bed, got dressed, drove a few miles to hook up with our teammates.
As it turned out, I had several great conversations with the other runners in my group. Even though we ran for an hour, the time flew by. When we were finished, we all went to breakfast. It was a great social experience. I was very happy that I had decided to follow through on my commitment.
Later that day, I realized that working with a group is one of the keys to achieving big goals. But then I began to think, What else helps people accomplish big goals? I came up with a list of six. Whether you are trying to write a book, lose a bunch of weight, overcome an addiction, or land a new job, I believe these will help you get there:
Get clear on your goal. The more clarity you have the better. Visualize it as if it were already a reality. Now write it down with as much specificity as you can. For example, this year my half marathon goal is this: "Run the Country Music Half Marathon in two hours and fifteen minutes." That is fifteen minutes faster than my best time and will require a pace of 10:18 per mile.
Determine what is at stake. Why, exactly, do you want to accomplish this goal? What is at risk if you don't? I always list these as bullet points under my goal. What is at stake in me running the half marathon in 2:15?

My ability to lead myself.
My desire for continuous improvement.
My ability to set a big goal and achieve it.

Develop a detailed action plan. When I signed my first book contract, I almost hyperventilated. I was like the proverbial dog that caught the firetruck. Now what? I thought. The thought of writing 75,000 words terrified me. (This was in the days before I began blogging, so I had no idea what I was up against.) I determined that I would get up extra early and write for four hours. I timed myself and discovered I could write about 250 words an hour. At 1,000 words a day, I could finish in 75 days. If I could do this five days a week, I could finish in 15 weeks.
Go public with your commitment. This is a huge key. When I decided to run my first half marathon, I decided to announce it on my blog. For me, this was like Cortez burning his ships off the Veracruz coast. Once I did it, there was no turning back. I was committed, and I was going to follow-through. It's probably just pride, but "going public" has proven to be a great lever in moving me toward my goals.
Join (or form) a group committed to the same goal. This is also really important. It is why groups like AA help so many people get sober. It is why Weight Watchers help so many people lose weight. It is also why running groups help so many people run or walk their first marathon. But you can join or start a group for just about anything today. The camaraderie and accountability will help you more than you can imagine.
Review your goal and rationale regularly. When I was writing my first book, I literally read my goal out loud at the beginning of each day. I also reviewed what was at stake. I prayed that God would help me. I tried to exercise faith by visualizing the goal as if it were completed. Reconnecting to the dream and why it is important took the tedium out of daily writing. It gave me purpose and meaning. It kept me going when I wanted to quit.
Question: What have you found helpful in accomplishing your biggest goals.