One key to leadership is the willingness to stand up and take responsibility for your mistakes. Good leaders do this even if they are guilty of only 10% of the accusation or problem. They do this even if the source is a carping, high-maintenance client. They do this even if there were circumstances beyond their control that led to the mistake.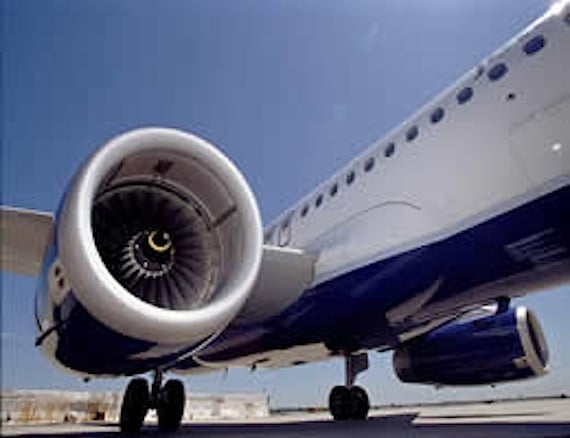 Good leaders do this because it's the right thing to do. They don't do it for the sake of public relations alone. They do it because they failed to meet their own high standards of ethical conduct or operational performance.
Last week, a severe winter storm blasted the Midwest and Northeast. It wreaked havoc on air travel. Thousands of flights were either cancelled or delayed. JetBlue faired the worst. It apparently suffered an operational metldown. It kept passengers on airplanes for as long as eleven hours. Customers were understandably frustrated and irate.
This led David Neeleman, JetBlue's Founder and CEO, to issue the following apology:
Dear JetBlue Customers,

We are sorry and embarrassed. But most of all, we are deeply sorry.

Last week was the worst operational week in JetBlue's seven year history. Following the severe winter ice storm in the Northeast, we subjected our customers to unacceptable delays, flight cancellations, lost baggage, and other major inconveniences. The storm disrupted the movement of aircraft, and, more importantly, disrupted the movement of JetBlue's pilot and inflight crewmembers who were depending on those planes to get them to the airports where they were scheduled to serve you. With the busy President's Day weekend upon us, rebooking opportunities were scarce and hold times at 1-800-JETBLUE were unacceptably long or not even available, further hindering our recovery efforts.

Words cannot express how truly sorry we are for the anxiety, frustration and inconvenience that we caused. This is especially saddening because JetBlue was founded on the promise of bringing humanity back to air travel and making the experience of flying happier and easier for everyone who chooses to fly with us. We know we failed to deliver on this promise last week.

We are committed to you, our valued customers, and are taking immediate corrective steps to regain your confidence in us. We have begun putting a comprehensive plan in place to provide better and more timely information to you, more tools and resources for our crewmembers and improved procedures for handling operational difficulties in the future. We are confident, as a result of these actions, that JetBlue will emerge as a more reliable and even more customer responsive airline than ever before.

Most importantly, we have published the JetBlue Airways Customer Bill of Rights—our official commitment to you of how we will handle operational interruptions going forward—including details of compensation. I have a video message to share with you about this industry leading action.

You deserved better—a lot better—from us last week. Nothing is more important than regaining your trust and all of us here hope you will give us the opportunity to welcome you onboard again soon and provide you the positive JetBlue Experience you have come to expect from us.

Sincerely,

David Neeleman
Founder and CEO
Notice that Mr. Neeleman did seven things in his apology:
He apologized. He even said he was embarrassed. He should have been. But he didn't try to "spin it" or blame the weather. He stood up and took the hit. Full on.
He communicated empathy. He stated exactly what went wrong from the customer's perspective. They experienced "unacceptable delays, flight cancellations, lost baggage," etc. Later, after explaining what went wrong, he reiterates this. He refers to the "anxiety, frustration, and inconvenience that we caused" [emphasis mine].
He explains why things went wrong. He doesn't offer these things as an excuse, but he helps us see what was happening behind the scenes to create these disruptions.
He relates the incident to the mission. "JetBlue was founded on the promise of bringing humanity back to air travel and making the experience of flying happier and easier for everyone who chooses to fly with us." He admits that they failed to deliver on this promise.
He reiterates his commitment to the customer. This is where it must start. The customer is always right. You can't build a great company on bad customer experiences.
He explains how he is going to fix the problem. He doesn't dwell on a lot of unnecessary operational detail. But he raises the standard in the form of a Customer Bill of Rights. He's going on the record, and that takes courage. You get the sense that he is dead-serious about this.
He expresses his desire to regain his customers trust. This is really the key thing. When customers have a bad experience, trust is broken. Sadly, it takes scores of positive experiences to build trust and only one or two bad experiences to break it.
This kind of apology is rare in corporate America. It's also rare in our homes, churches, and other institutions. But it is so important. This, all by itself, goes a long way toward restoring trust.
When I finished reading the letter, I was ready to book a ticket on JetBlue. I've certainly made lots of mistakes as an executive and so has my company. This letter inspired me and made me willing to give them another chance.
This is exactly the kind of culture I want to build at Thomas Nelson. I want us all to stand up and take responsibility when we blow it. I want us to admit our mistakes and apologize. And I can promise you this, you will never get in trouble for doing this. It's exactly the kind of behavior we want to celebrate.
Questions: When was the last time you witnessed someone take responsibility for their mistake? What impression did it make on you? You can leave a comment by
clicking here
.