I cleaned out my bedroom closet this morning. I'm not sure what got me started. But once I got going, I couldn't stop. I literally got rid of half my stuff.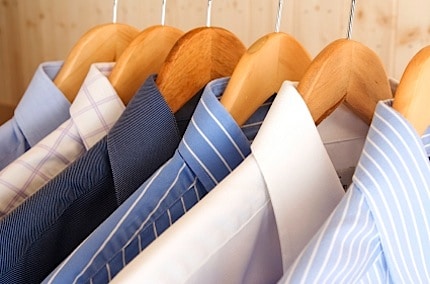 I can't tell you how good I felt after clearing out all this clutter. With the recession, less is the new more.I completed the whole task in about an hour, using three criteria:
Does it fit? I had clothes from a time when I was heavier—and thinner. I tossed both.
Is it in style? I don't buy clothes that are too trendy, but I still had stuff that I would be embarrassed to wear now. I swear, I had some clothes dating back to the Reagan administration.
Is it in good repair? Some of my favorite sweaters were downright natty. A couple of my suits were worn or stretched out.
This was a good reminder that those tasks we keep putting off, don't really take that long to accomplish. Getting started is the hard part.
Question: What have you been putting off that you just need to do? Extra credit: What should I do with all the clothes I need to toss: charity? consignment? eBay?