Every morning while getting dressed I have The Today Show playing in the bathroom. I enjoy catching up on the news and getting the forecast for the day's weather.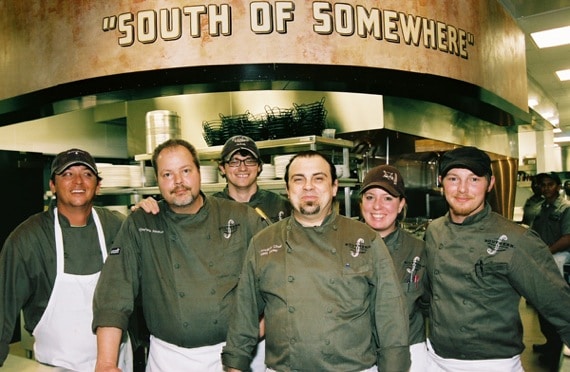 At least until the commercials come on.
It's not that I am opposed to advertising per se. I'm not. I understand that television producers have to monetize their content.
What I object to is the fact that these commercials—especially the ones from car dealers—are several decibels louder than the program itself. Evidently, the pitch man thinks he can bludgeon me into submission by yelling at me.
This is the old marketing.
More than a decade ago, Seth Godin described this as Interruption Marketing—impersonal, irrelevant, and unanticipated. (If you haven't read his book, Permission Marketing, do so.)
Thankfully, this kind of marketing is almost dead.
The new marketing is based on building relationships. If you dislike marketing—particularly the thought of marketing yourself—this is good news.
Yesterday, I experienced this first-hand when I took Gail out for brunch at The Southern, a hip new restaurant in downtown Nashville. We had celebrated Mother's Day with our girls and their families the day before, so it was just the two of us.
In addition to a fabulous dining experience, I enjoyed watching the employees connect with their customers. Here's what I observed:
The new marketing starts with authenticity. When we arrived at the restaurant, we were welcomed by Tom Morales, the owner. Though my daughter, Marissa, works at the restaurant, we had never met him. For all he knew, we were just new customers.

Tom greeted us warmly, wishing Gail a happy Mother's Day. He seemed genuinely delighted to see us. He then engaged us in a conversation, asking us several questions about ourselves.

The new marketing is fueled by generosity. As we were looking over the menu, the server brought us free BBQ Shrimp and Oyster Southern appetizers. This was totally unexpected—and wonderfully delicious.

In today's environment, the way to create wow experiences is to define your customers' expectations then exceed them. This is exactly what our server did. As it turns out, "It is more blessed to give that to receive" is a brilliant marketing strategy.

The new marketing incorporates story-telling. I ordered "The Cuban," which the menu described as "pork tenderloin, mojo marinated overnight then pan fried, black beans, yellow rice, skillet debris, and topped with two fried eggs."

After the server brought our food, Tom wandered over to our table and told me a story. He explained how his grandmother, a refuge from Haiti, had invented The Cuban, wanting to find a way to use her pork tenderloin leftovers. This story made the dish all the more meaningful and memorable.
This simple experience turned us into unpaid evangelists for The Southern. Our first impulse was to share the experience with our family and friends.
The bottom line is that you can't succeed in today's environment without generating word-of-mouth publicity. Turning up the volume won't help. Trying to outshout your competition won't either.
Instead, you must build authentic relationships with your prospects and customers. This is the new marketing and anyone can do it.
Question: How can you better use authenticity, generosity, and story-telling to market your product or service? You can leave a comment by
clicking here
.