What It Takes for Vision to Transform the Day-to-Day
Company culture can make or break a business and those who are a part of it. According to a study by Deloitte, half of workers agree that culture has the strongest effect on their experience and engagement, beating out the environment and even the tools and technology they use on the job.

For a company to succeed together, everyone must be passionate and dedicated to the same purpose. Vision affects productivity because it is a motivating factor that can drive action. As Jack Welch, former CEO of General Electric, once said, "No company, small or large, can win over the long run without energized employees who believe in the mission and understand how to achieve it."
But what if you're not there yet? Initiating a change in the way things have always been done in a company is by no means an easy task, no matter what position of leadership you may be in.
Draw up a battle plan
To enact a successful, positive shift in your business's culture, you as a leader must communicate a vision of the way your business should look and what behaviors must be introduced to begin this change. Begin by identifying the practices or habits that are not contributing to a healthy or positive culture that need to be eliminated or altered.
If you are working as a team to push for culture change, brainstorm together and list out solutions or alternative actions that will guide everyone back towards the intended purpose. Make a list of what goals are key for the company to change, such as a push for more leadership development, improved work-life balance for employees, or an overall happier work environment.
Remember, these are goals, not projects. They are not chores to be done or another task to add to the to-do list. They are a challenge, yes, but they should also bring a sense of excitement as they motivate you and your team to improve and grow.
Be selective with hiring decisions
Company culture is made by the people within the organization, so bringing on new members to the team could shift the culture one way or another. Every single employee influences the entire group, and it's often a person's soft skills that make the biggest impact. People who are not able to work well with others, or who lack the confidence and ability to stay focused on the task at hand could have a negative pull on the rest of the group.
For this reason, hiring decisions during a time of cultural shift should be made even more carefully than before. HR teams and managers should be very picky when it comes to bringing on new talent and take culture fit and impact into consideration before making a final decision.
Many businesses that prioritize culture fit and soft skills find it useful to utilize AI-driven recruiting tools, such as the machine learning-based Harver, which qualifies potential candidates based on skill assessments. The algorithm runs potentially thousands of profiles against company-specific assessments to gauge professional values, situation judgment, cultural fit, etc.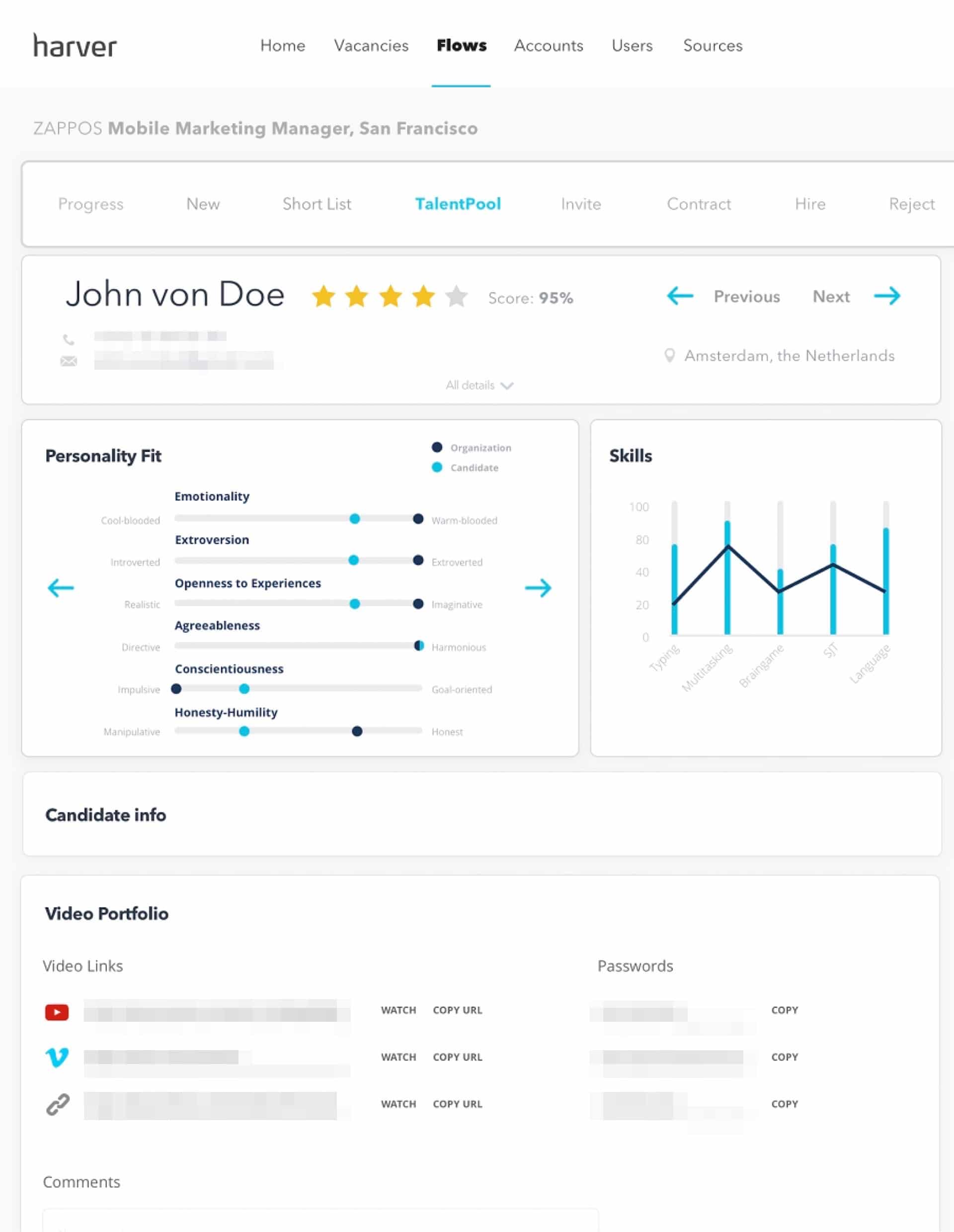 This allows employers to mine workplace behavioral data and gain an understanding of candidates' values, visions, and how they will mesh with the company.
When bringing new personalities onboard, there will always be a certain degree of risk in terms of aligning visions. A company that is serious about changing the direction of the company culture must be very careful when hiring new members, as one bad hiring decision could negate all of the hard work they have done.
Redesign administrative structure
Sticking to old practices simply won't work in an environment that is trying to change. Often, management is to blame for employee disengagement and negative culture as they set the tone for the entire organization.
Review the organizational structure of the business and see what changes could be made for better results. Each business may thrive under a different sort of structure, depending on the needs of the employees. However, clear and open communication is important during this time of culture shift no matter what structure is in place.
Remember that this also applies to all systems within the business, including the way that promotions are handled, performance management, and incentive systems. Every single aspect of the day-to-day must be examined.
Encourage accountability
It is easy to get fired up for change at the beginning of the process, but this motivation can quickly cool down as time goes on. Keeping everyone accountable for their actions is the key to long-lasting change.
Implementing a performance management software system is a great idea to encourage this accountability among the office. HighGround is a great one that uses self-evaluations along with feedback requests for true transparency throughout the organization. It also allows users to track their progression by setting personal goals that align with overall business goals, especially those related to culture change and growth.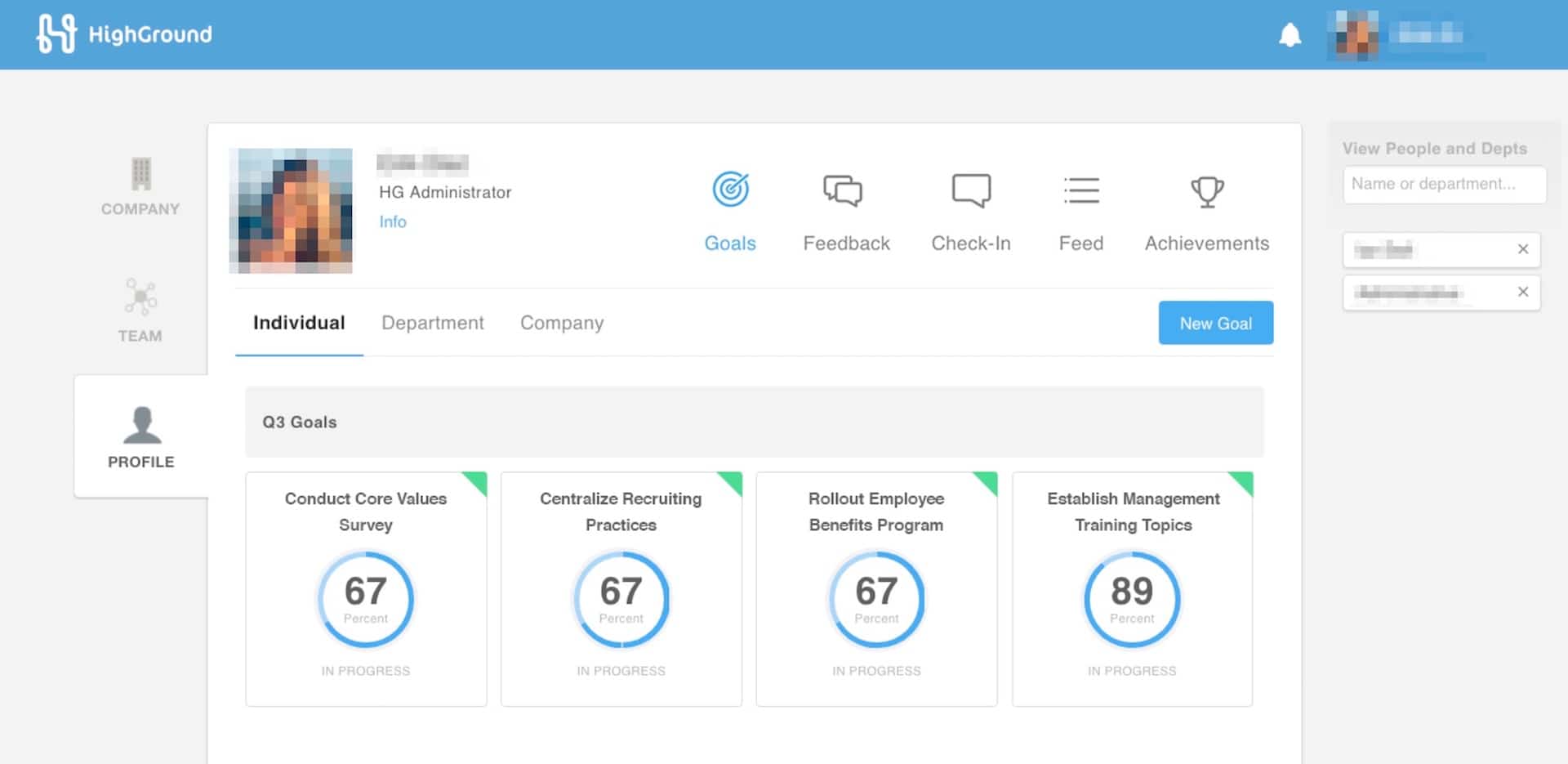 Shared passion
How exactly can you define company culture? Brian Chesky, co-founder of Airbnb, has one of the simplest but best descriptions out there. As he puts it, "Culture is simply a shared way of doing something with a passion."
Find that passion by communicating a clear vision for the company as a whole. From there, define what needs to be changed, how to change it, and incorporate the tools and practices to make it happen.