What's New With the Full Focus Planner Pages?
See all the details of the redesigned pages inside the Full Focus Planner*
01
Goal Detail Pages
Due to our recommendation of only setting eight annual goals, the number of Goal Detail pages has been reduced from twelve to ten, leaving you two extra pages for when you achieve goals and need to set new ones.
We've added a new Goal Progress Tracker to each Goal Detail Page so you can now monitor your progress on both your habit AND achievement goals.
Life Domains have been renamed to be more inclusive to all stages and walks of life.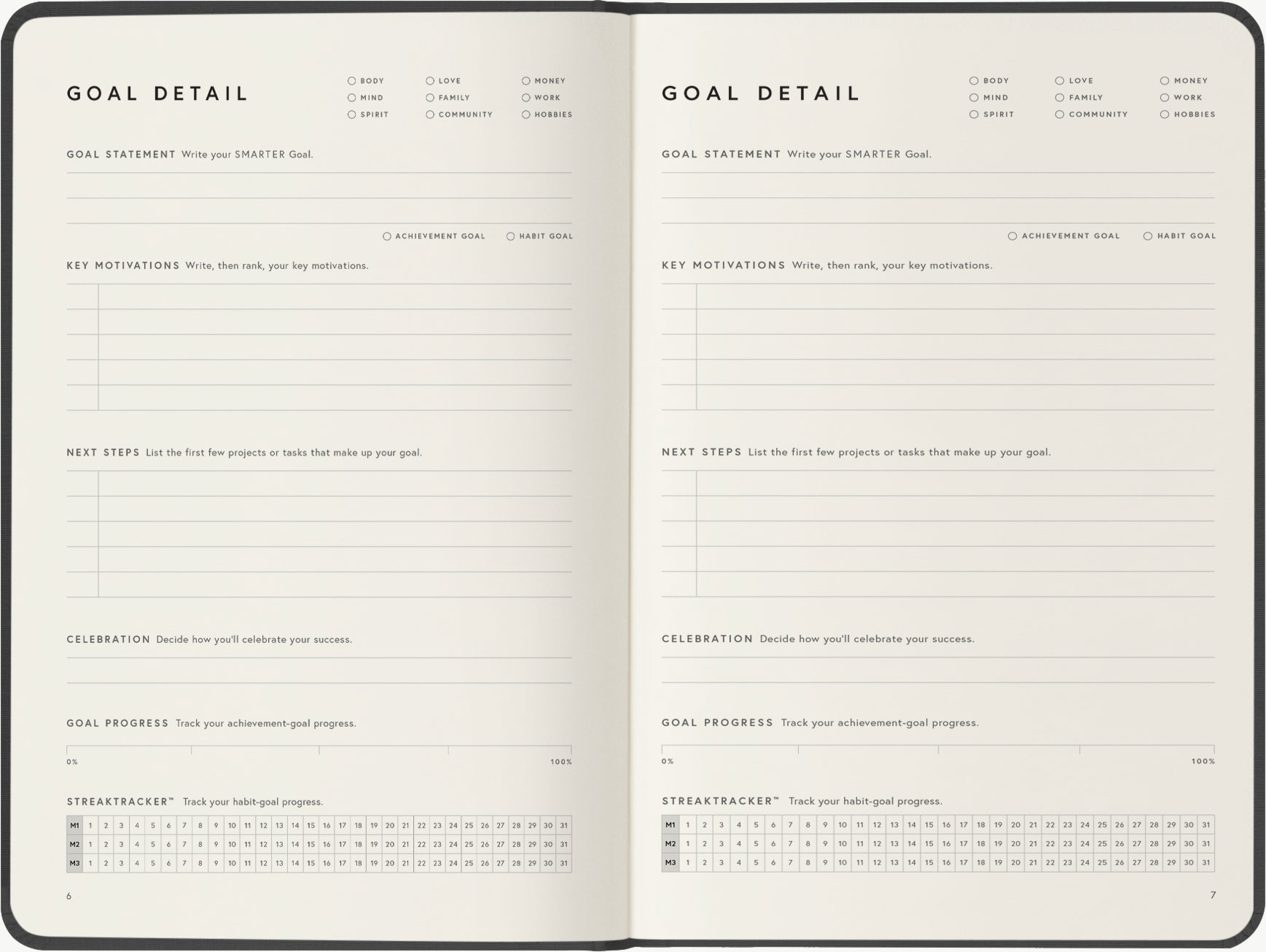 02
12-Month View
The 12-month view has replaced Rolling Quarters, so you can get an overview of your entire year at-a-glance.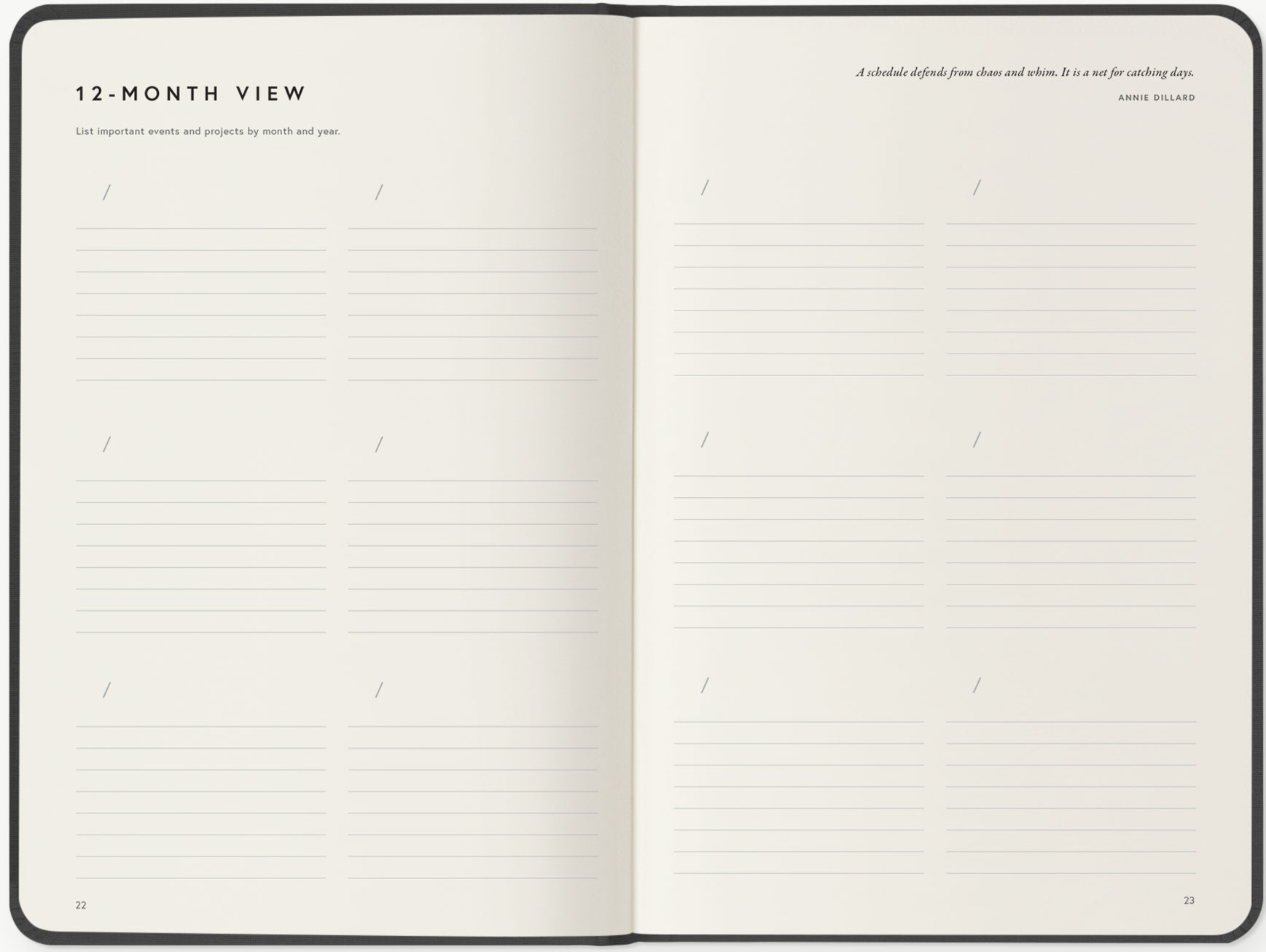 03
Ideal Week
We've removed the Stages and Themes prompts in your Ideal Week planner, so you have the freedom to categorize your days and hours however you like.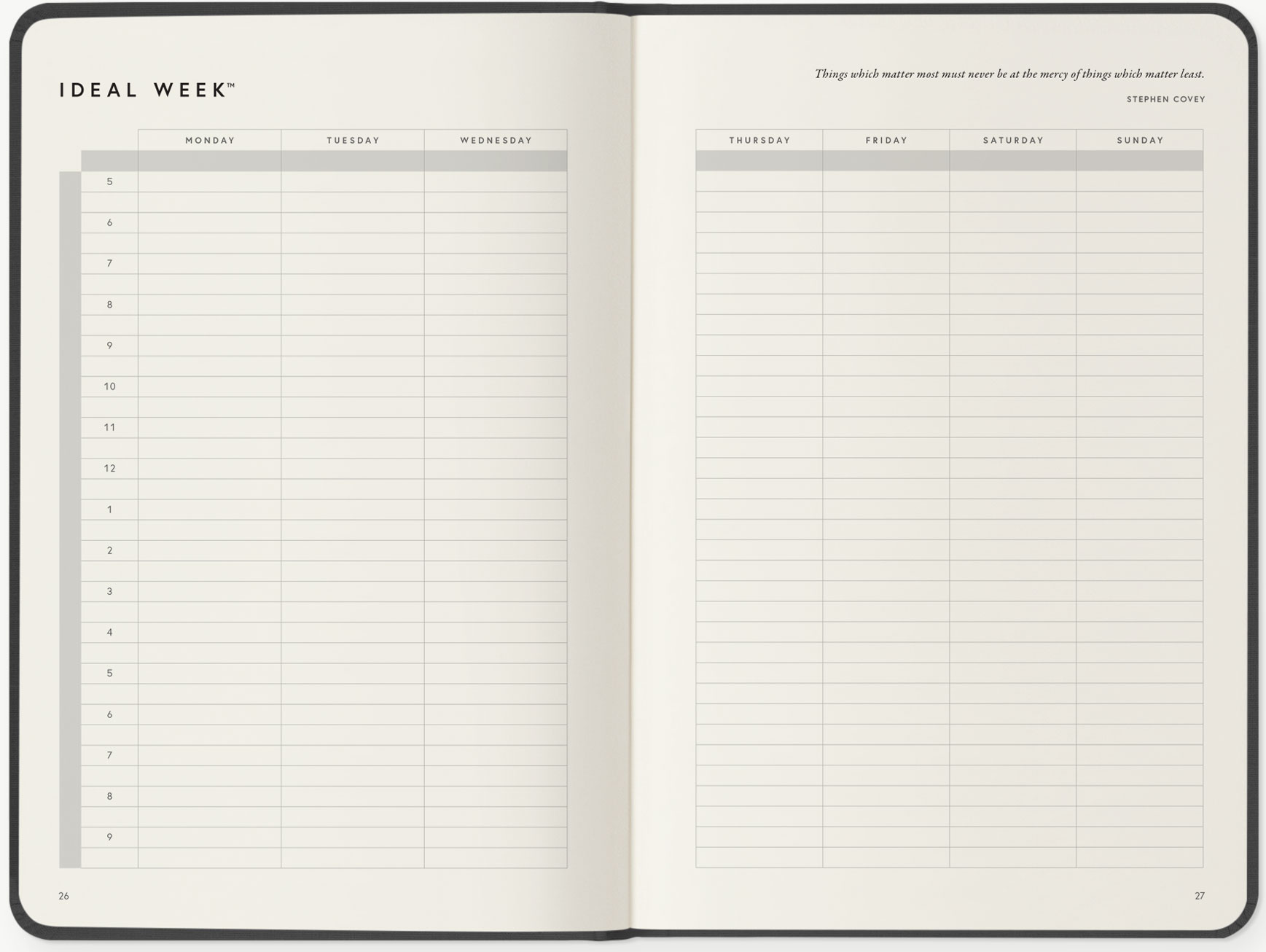 04
Project Tracker
The new Project Tracker has replaced the existing Key Projects page, so you can easily keep track of how close you are to achieving each of your project benchmarks.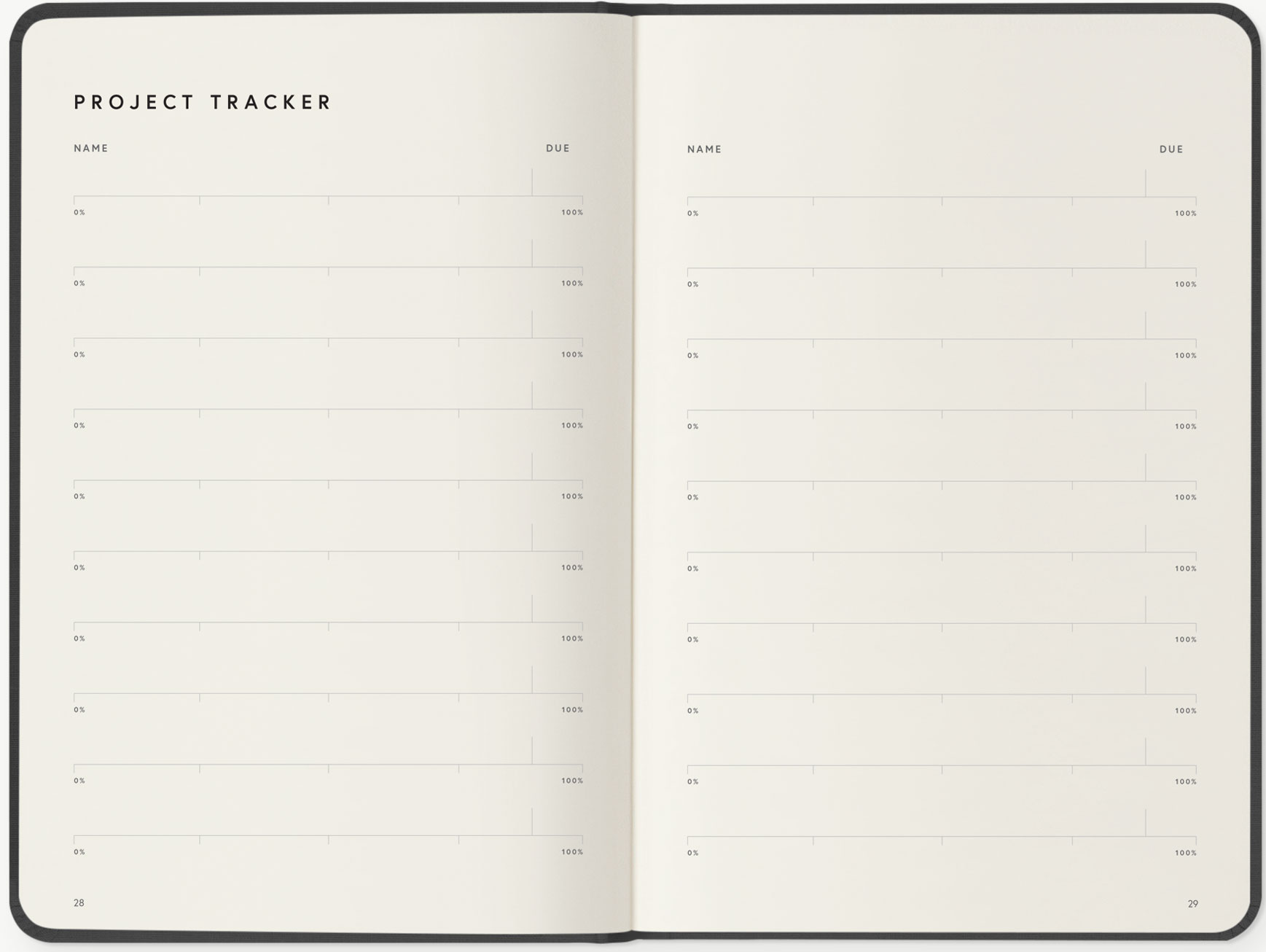 05
Weekly Preview
A new Weekly Preview page has been added before the first Daily Page, so you can begin planning your weeks as soon as you start using your planner.
Simplified questions in the After Action Review give you more autonomy over how you want to process the week behind and plan the week ahead.
We've added a new Goal Review prompt to your Weekly Preview to help you keep your priorities top of mind as you design each week.
The new Weekly Streak Tracker allows you to keep track of your habit goals and build momentum throughout the entire week.
The Rejuvenation section of your Weekly Preview has replaced the Self-Care Planner, simplifying your planning process for how you will recharge.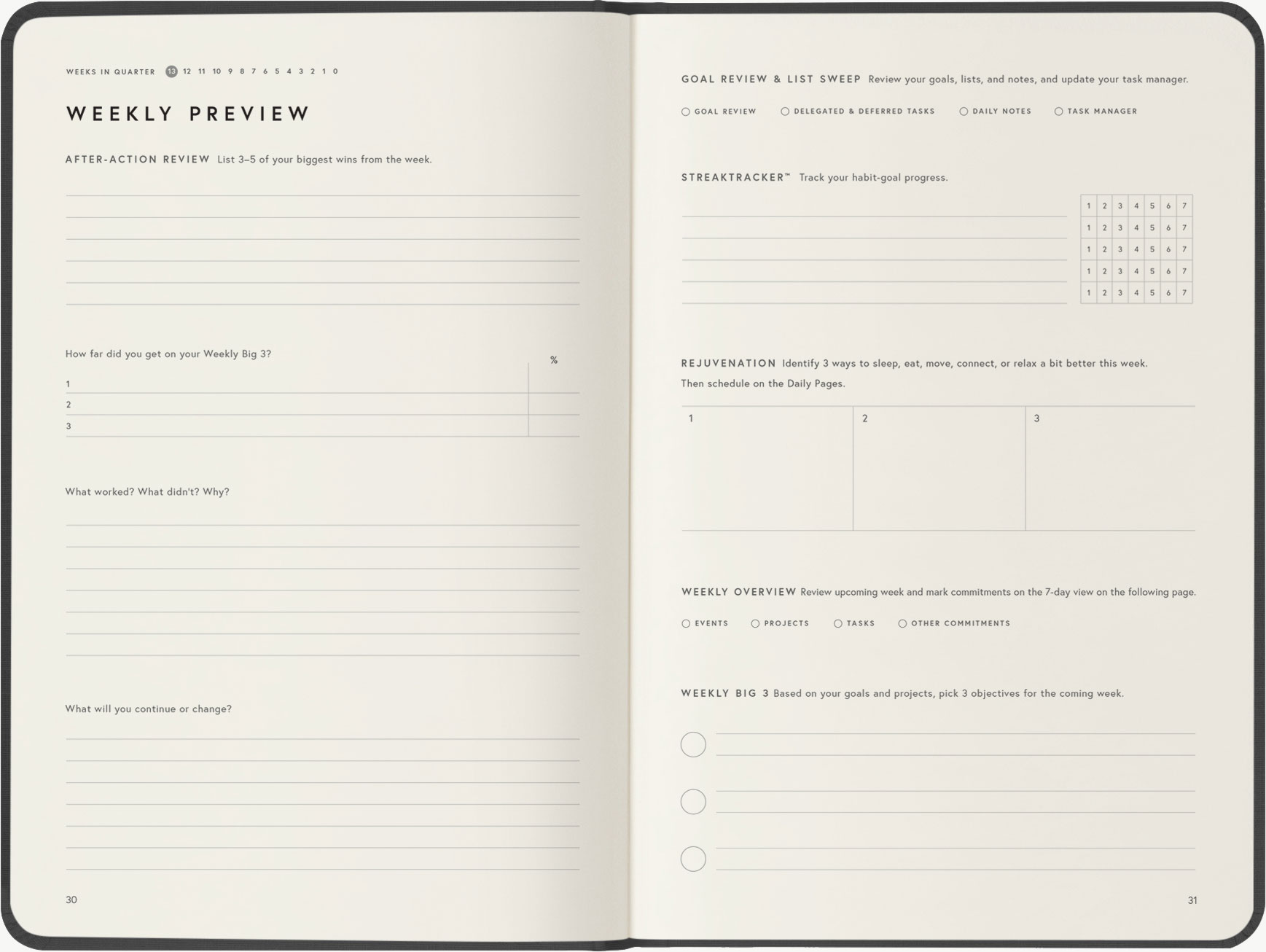 06
Daily Pages
A new prompt for a "Daily Win" has been added to each Daily Page, so you can end each day with a sense of accomplishment.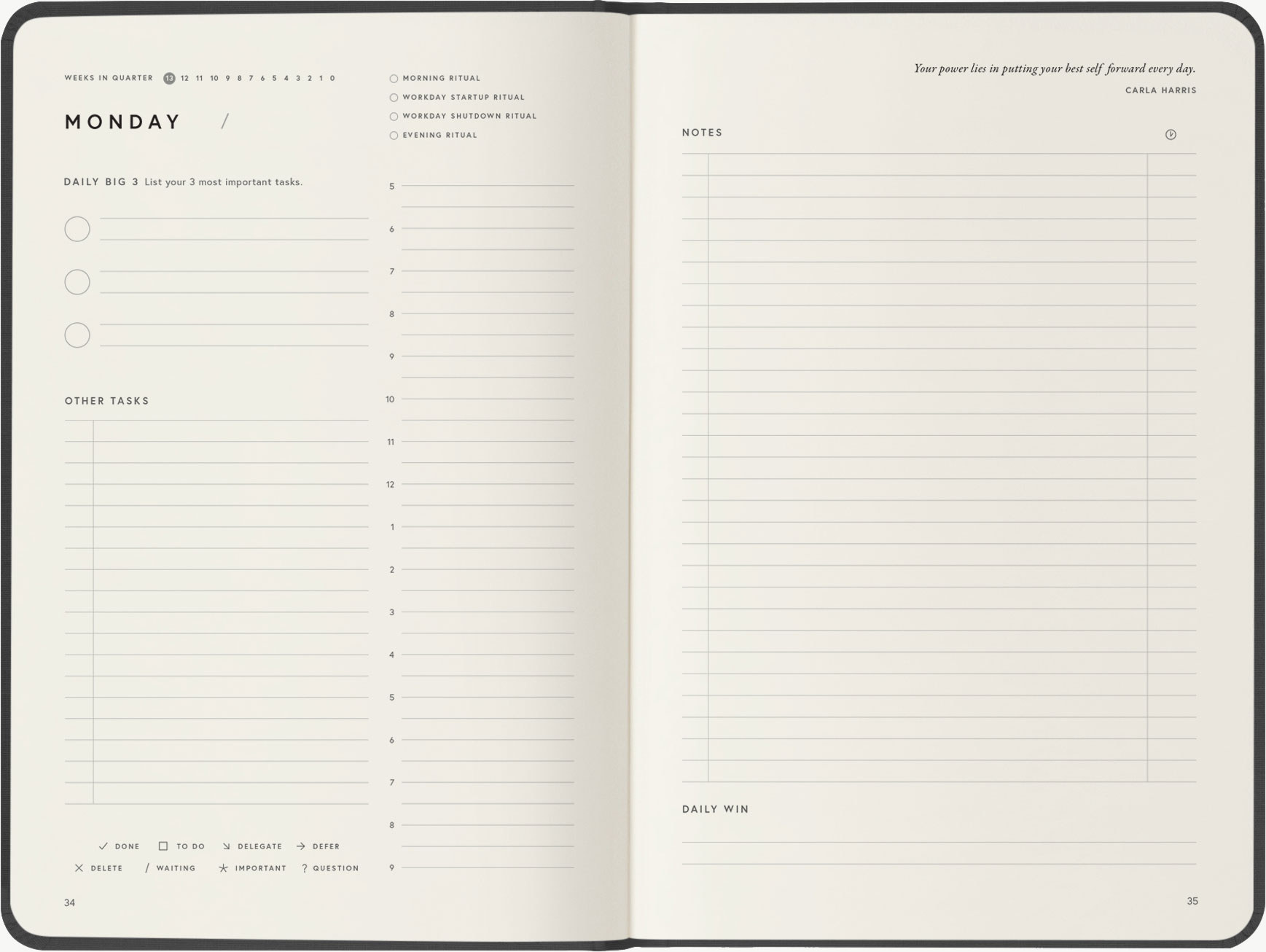 07
Quarterly Preview
Simplified questions in the After Action Review give you more autonomy over how you want to process the past quarter and plan the next one.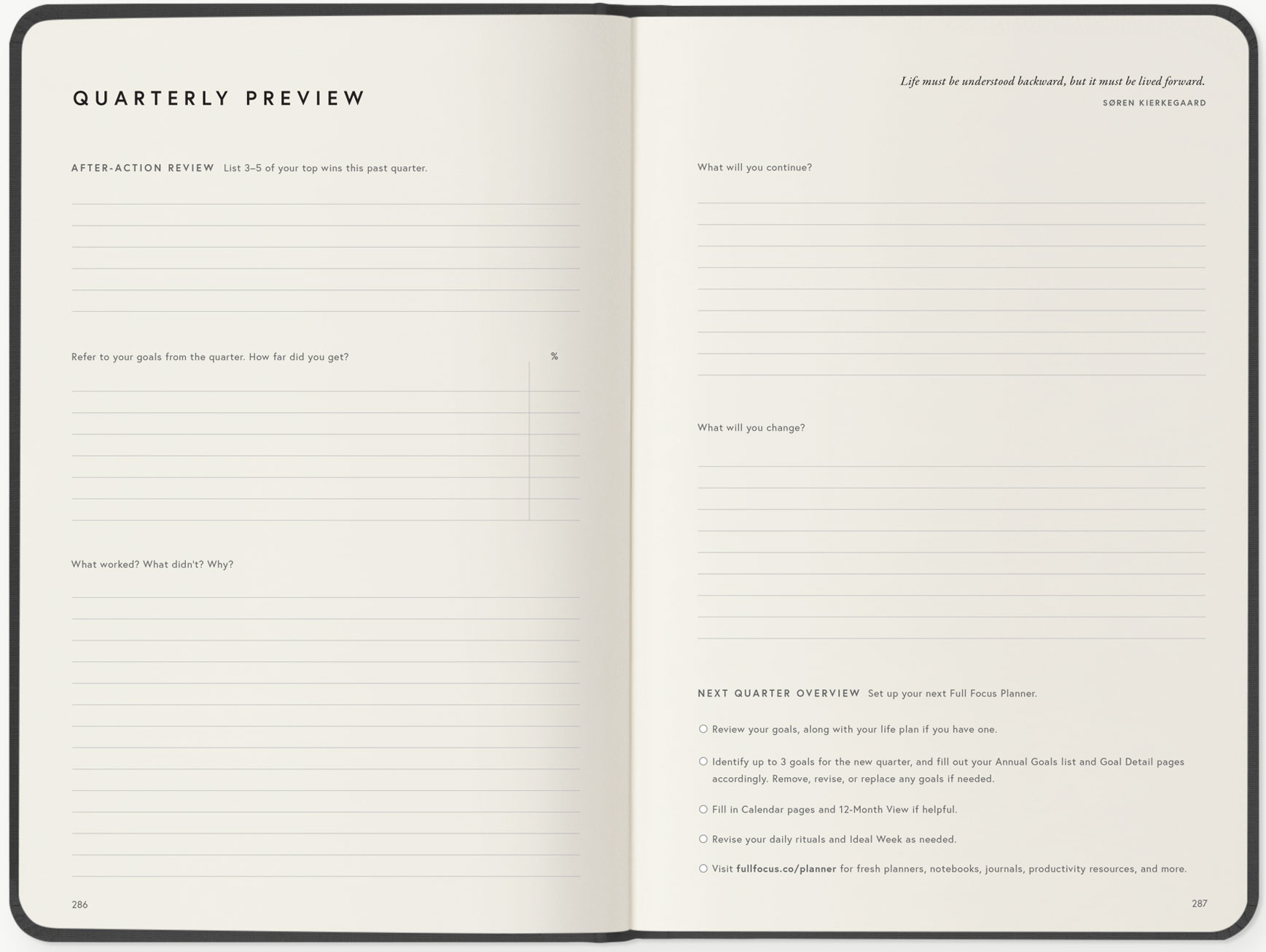 *The refreshed layout will be rolled out in phases as each planner is reprinted. We expect all planners to have the refreshed layout by December 2023.