3 Ways to Turn Your Biggest Annoyance into Your Greatest Advantage
I hear this all the time: "My husband or wife doesn't understand me. We are so different. We don't really have anything in common. How can we make this work when we don't see eye-to-eye?" In the midst of conflict, it's easy for us to forget the real reason that opposites attract–because it's good for us.
Think about it. If you married someone just like you, then you wouldn't have to grow, you wouldn't have to budge from your comfort zone, and you wouldn't have to enter into someone else's world—and grow yours in the process.
In the long term, differences are precisely what you need. They can add richness, depth, and texture to your marriage if you embrace them. As someone who married a woman who is very different from me, let me share three ways that we learned to navigate our differences.
1. Identify your differences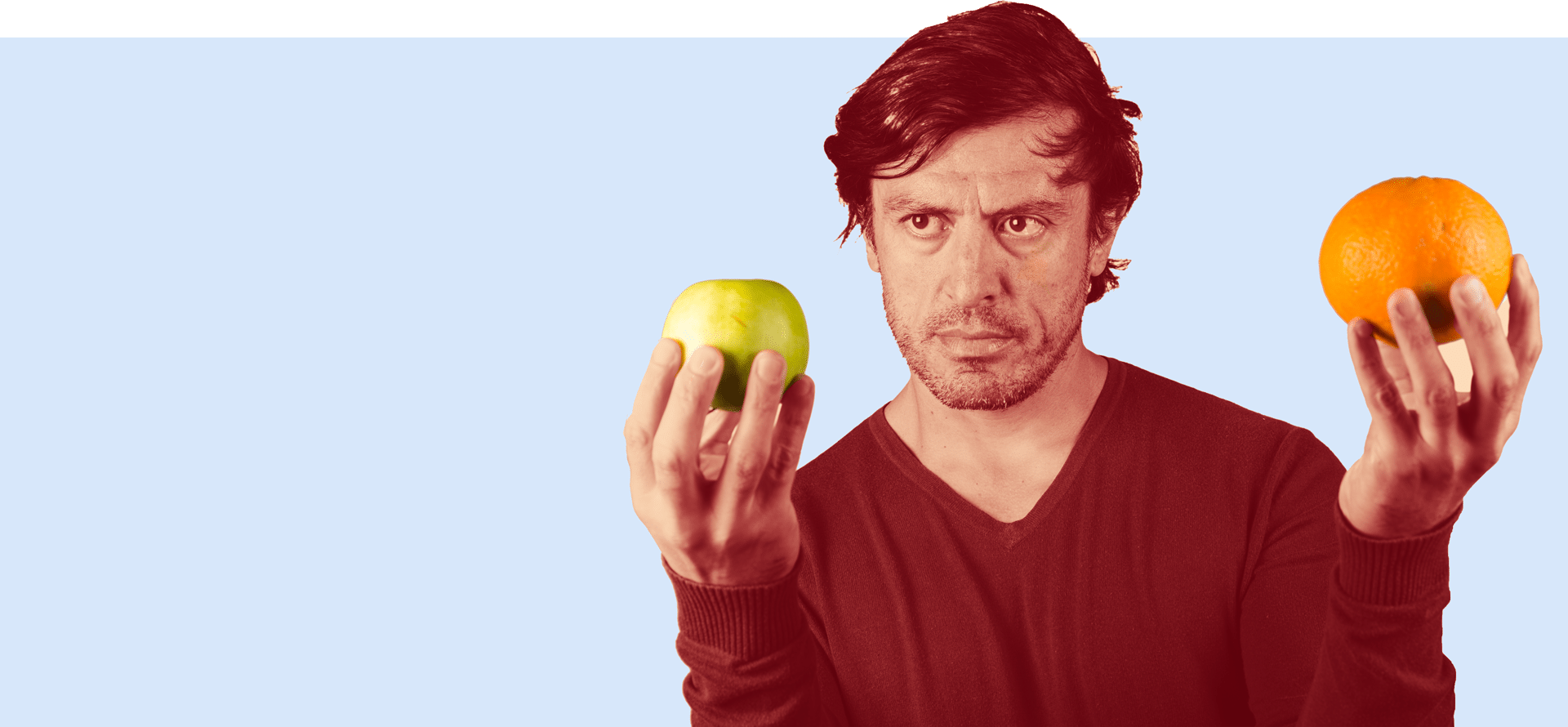 You know you are different than your spouse, but that is not enough. I am talking about more specificity. In what ways are you different? For example, Gail and I are the exact opposite on the Myers-Briggs. I am an INFJ. She is an ESTP. This means:
We approach the world differently. I prefer introversion; she prefers extroversion.
We gather information differently. I prefer intuition; she prefers sensing.
We make decisions differently. I prefer feeling; she prefers thinking.
We approach structure differently. I prefer judging; she prefers perceiving.
And that's not the end of our differences. According to the StrengthsFinder test, we have completely different strengths. My top-five are:
Achiever
Intellection
Strategic
Futuristic
Relator
Gail's top-five are:
Positivity
Woo
Developer
Connectedness
Adaptability
From these tests—and forty years of observing her—I know the specific ways that we are different.
2. Acknowledge your differences
It's not enough to identify your differences and then file away what you've observed. No, you must acknowledge these—and celebrate them—in real time.
Let me give you a practical example. As an extrovert, Gail draws her energy from being with people. As an introvert, people can wear me out. I prefer being alone.
But because we love one another, we make sure that we help the other person get what they need. Recently, we went to a dinner party. I would have preferred to stay home and read, but I know Gail needs to connect with others to remain emotionally healthy. (And I need it too; I just don't always recognize the need.)
On the other hand, she knows I can't be with people every night or I will burn out. So, because she loves me, she sometimes chooses to stay home so I can recharge. (She also needs this; she just doesn't always recognize it.)
3. Leverage your differences
Differences are not something to be resented. They are something to celebrate and be used. Think of it this way: If Gail and I were exactly the same on the Myers-Briggs results, we would only have four tools at our disposal. But since we are completely opposite, we have eight. It's as if we have more colors on our palette with which to paint the canvas of our lives!
The real test of this is in making decisions. As a J on the Myers-Briggs, I like an orderly, structured world. I want to make decisions quickly and get them behind me. Gail is just the opposite. She doesn't have the same need for structure. She wants to explore all the options. She prefers to have her decisions in front of her.
Left to myself, I can be impulsive, making decisions I later regret. Left to herself, Gail can procrastinate, missing opportunities she later regrets. Together, we ensure that we explore all our options but then make a decision.
Fall down, lift up
King Solomon once observed that two are, in fact, "better than one because they have a good reward for their labor. For if they fall, one will lift up his companion. But woe to him who is alone when he falls, for he has no one to help him up."
We usually think of this in terms of friendship, but it applies equally to marriage. We have different strengths that can help hold up our partners through difficult times.
Especially in times of marital stress, it's good to remember that you weren't attracted to your spouse by accident. Embracing your differences can help you both to realize your God-given potential, in marriage and so much else.