I was talking to my daughter Megan today about miracles. She was commenting on the fact that just because miracles don't happen instantaneously doesn't mean they aren't miracles.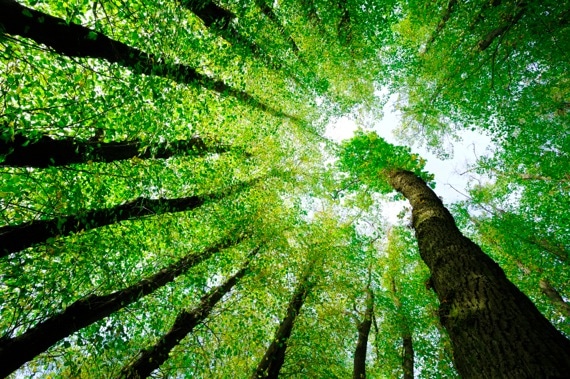 Photo courtesy of ©iStockphoto.com/AVTG
This is certainly the case for Megan and her husband, Joel. They have been patiently working through the adoption process now for more than a year. They still don't have their babies, but this does not mean that God is not at work.
Perhaps he simply has a different timetable.
Occasionally, God works in an instant. But this, I think, is the exception. Usually, He works over a long period of time. This doesn't make it any less miraculous, but it is certainly less dramatic.
I recently heard a story that illustrates this point beautifully.
There once was an king who didn't believe in miracles. One day, while he was seated in a garden, one of his closest counselors began speaking of the wonderful works of God. He went on and on about how God was constantly at work—in the little things and the big."
Initially the king listened politely. Finally, however, he had had enough. "Show me a sign," said the king, "and I will believe."
The sage thought for a moment. He then pulled something out of his pocket.
"Here are four acorns," said the counselor. "Please, your Majesty, plant them in the ground. When you are finished, stoop down for a moment and look into this clear pool of water?"
The king did so.
"Now," said the sage, "look up." The king looked up and saw four enormous oak trees where he had planted the acorns.
"Wonderful!" the king exclaimed, "this is indeed a miracle—the work of God."
"How long were you looking into the water?" asked the sage.
"Only a second," said the king."
"Eighty years have passed as a second," said the counselor.
Skeptically, the king looked at his garments; they were threadbare. He then looked at his reflection in the water; he had become an old man. His skin was wrinkled and his beard was white.
"There is no miracle here, then," he said angrily.
"Yes," said the sage, "but it is God's work nonetheless, whether he did it in one second or in eighty years."
Question: Has God failed to work in your life or are you just witnessing a slow miracle? You can leave a comment by
clicking here
.